Appearance is almost everything! Our web designers have the technical skills to build websites that are responsive, appealing, and SEO'd to attract new clients and convert them. Call our Murrieta Web Design Company today!
Why ROI For Your Site Development?
Beautiful Designs.
Solid Navigation.
Conversions!
Attention, all business owners! Let's spice things up with a touch of humor and creativity in the world of SEO and web design. Our team stands out from the rest by balancing technical proficiency with a dash of wit.
With years of experience and a roster of satisfied clients ranging from fledgling startups to large corporations, it's no wonder that they all trust us with their vision. We approach every project as if it were our own brainchild, lavishing it with care and affection.
If you're based in Murrieta, Riverside, or San Diego County and in search of a design team that seamlessly blends expertise with a fun-loving attitude, your search ends here. We guarantee to provide results with a grin.
Where excellence and variety collide
A Trifecta of,
Beauty,
Taste, and Perfection!
Website development Key points
Web
Development
Services
Brace yourself, we're about to serve up a heaping spoonful of dry and dull web design jargon. If the thought of that makes you want to take a nap, feel free to skip ahead and check out our offers.
Our technical SEO expertise is like a secret sauce that will make sure your website not only looks good, but also rises to the top of search engine results. So why settle for a pretty face with no substance when you can have the whole package?
User Experience
(UX)
Design
Designing with user experience in mind is critical to creating a website that visitors will want to engage with and use. Navigation should be simple and intuitive, allowing users to quickly find what they are looking for without getting frustrated. A focus on user experience can help ensure a positive and memorable experience for visitors, leading to increased engagement and conversions.
Responsive
Platform Development
Responsiveness refers to the ability of a website to adapt to the screen size of the device being used to view it. This means that the website will look good and be easy to use on any device, whether it is a desktop computer, tablet, or smartphone. A responsive website design is important because it ensures that all users have a positive experience when accessing the site, regardless of the device they are using.
Creative
Content
Creation
Corona Website Content is a staple element of website development and should be carefully planned and executed to effectively communicate your message to the target audience. Content should be clear, concise, and well-organized, using relevant keywords and phrases to improve search engine visibility and ranking. High-quality content that is optimized for both search engines and users can help build credibility and trust, leading to improved conversions and higher engagement with a Corona website.
In Murrieta website branding plays a crucial role in design as it helps to create a visual and emotional connection with the target audience. It involves the consistent use of a logo, color scheme, typography, and tone of voice to convey the personality &values of the brand. A strong brand can differentiate a business from its competitors and leave a lasting impression in the minds of the audience, making it an important factor in the success of a website. Therefore, it is essential for businesses in Murrieta to prioritize branding in their website design to establish a unique and recognizable online presence that resonates with their target audience.
Website development plans
The Following is
Included
in All development
WordPress Template
At ROI, we're the website wizards of Murrieta, and we've got a secret weapon up our sleeves - WordPress! Sure, customizing a template within the platform may take a little extra time, but trust us, it's worth it. With a user-friendly interface and endless design options, WordPress is the platform of choice for over a third of all websites. And the best part? It's open-source and free, so you can always keep your site fresh and funky with a plethora of plugins. So, buckle up, folks, because we're about to give your website a makeover it won't forget!
Mobile Ready & Responsive
A snazzy website that's built for a smooth mobile experience is a surefire way to tick all the boxes for a successful digital marketing campaign. Say goodbye to the frustration of tiny text and fiddly buttons and hello to a site that adapts to the size of any screen. With a responsive layout, no Flash, and big, bold text and buttons, your website visitors will enjoy a seamless browsing experience that keeps them engaged, reduces bounce rates, and boosts conversions. Whether they're on a laptop, tablet, or smartphone, your website will deliver an optimal viewing experience every time!
2 Hours of Brainstorming
Your website is your digital handshake to the world, and you want to make sure it's a firm and confident one. In today's biz world, it's the first thing potential customers will check out to get the scoop on who you are and what you offer. And trust us, first impressions are key!
But don't sweat it, putting together a fantastic website doesn't have to be a headache. Just grab a coffee and spend a couple of hours brainstorming with our team. You'll thank yourself later when you avoid costly mistakes and have a site that ticks all the right boxes. By planning ahead, you'll save time and money in the long run and make sure your website is a true reflection of your business.
Contact Form Integration
Get ready to say hello to your future customers with Contact Form Integration! This tool is your ticket to seamless communication, as it bridges the gap between you and your potential clients. With just a few clicks, you'll be able to capture leads and streamline your sales and marketing efforts. No more searching through scattered contacts - Contact Form Integration centralizes all your customer information for ultimate convenience. And the best part? You'll be able to learn all about your customers, from their name and email to their phone number and inquiry type. So say goodbye to guesswork and hello to better engagement and higher conversion rates!
Site Photo Sourcing
Website photo sourcing is an important aspect of website design, which involves finding and acquiring the perfect images to use on your website. You can either source these images from the vast array of online photo libraries or take your own snaps. When choosing images for your website, you need to weigh in various aspects, including the general aesthetic of your site, the images that align with your brand identity, and the funds you have allocated for photo procurement. With the multitude of options accessible, it may be daunting to know where to commence. But, by taking the initiative to comprehend your requirements and the possibilities, you can successfully source images that meet your website needs.
Social Media Integration
Linking up your website with your social media accounts is like hitting the jackpot in the world of Search Engine Optimization (SEO). It's like inviting Google and other search engines over to your website for a tea party, making it easier for them to index and rank your site. And let me tell you, a good ranking is like a red carpet to success! Your website will be the talk of the town, with increased visibility and a flood of traffic. Social media links also give folks the chance to discover and spread the word about your awesomeness, making your website the CEO of credibility and authority in the eyes of search engines. And as a cherry on top, social media links can help boost brand recognition and engagement, leading to a higher SEO score and more traffic for your website!
Mailing List Plugin
Having a mailing list is like having a secret club of your coolest and most loyal fans, and incorporating a mailing list plugin into your website is the VIP pass to getting there! With this handy plugin, you can easily collect the email addresses of visitors and potential customers who want to be in the know. It's like setting up a bouncer at the door to make sure only the coolest emails make it onto the list.
The plugin will play bartender and manage the distribution of email campaigns, like newsletters, promotions, and other types of communications. It's like throwing a party for your subscribers, but without all the cleanup.
Having a mailing list is a valuable tool for marketing and communication, allowing you to communicate directly with a large group of people who are interested in your website or brand. It's like having a direct line to your audience's hearts. And let's not forget, it also provides valuable insights into how engaged they are and helps you track the success of your email campaigns. It's like a report card for your parties!
Copyright Writer services
Incorporating copywriting services into your web design project is like adding a pinch of salt to your meal, it just makes it so much better! A professional copywriter can help you craft the perfect message and tone for your website, making sure it accurately represents your brand and speaks directly to your target audience. It's like having a personal translator to help you connect with your audience in a language they understand.
Our copywriter is a wordsmith, ensuring that your website's content is well-written, captivating, and optimized for search engines. Think of it like putting your website in a fancy outfit, making it more attractive and drawing in more traffic.
The copywriter can also whip up fresh and relevant content like product descriptions, blog posts, and more, keeping your website up-to-date and exciting. It's like adding new items to your menu to keep your customers coming back for more.
And if you already have some content, our copywriter can review and edit it to improve readability, flow, and accuracy. It's like giving your existing content a spa day to make it even better!
Updates and Backups
Safeguarding your shiny new website is key, and that's where our web hosting plan steps in to save the day! Think of us as the superheroes of the online world, with regular updates and backups to keep your site soaring. Updates keep your website flyin' high with the latest tech and nix any security snafus, while backups are like a trusty sidekick, ready to come to the rescue if things go awry. Together, we'll keep your website secure and stable.
BUDGET
3 Pages
1 Contact Page
1 Contact Form 
1 Round of design revisions
STARTER
5 Pages
1 Contact Page
1 Contact Form 
1 Round of design revisions
CUSTOM BUDGET
4 Pages
1 Contact Page
1 Contact Form 
2 Round of design revisions
CUSTOM
? Pages
? Contact Page
? Contact Form 
? Round of design revisions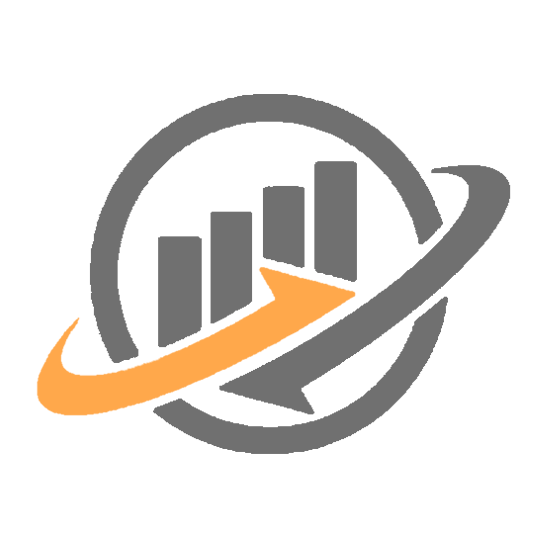 Website questions and answers
Web Design
FAQ
How much will it cost to build a website?
The cost of building a website can vary greatly based on factors such as type, features, functionality, and level of customization. On average, a simple website can cost anywhere from a few hundred to a few thousand dollars while a more complex one can cost tens of thousands or more. Our basic website cost around $900, but a custom-built website can be more expensive. To get a better estimate, it's best to consult with us to ensure your website expectations are met within your budget.
How long will it take to design my website?
The time it takes to design a website can vary depending on the scale and intricacy of the project. On average, it usually takes between 1-2 weeks to create a website. However, this is just an estimate and may vary based on the specific requirements and desired features of your website. If you have a pressing timeline or are operating on a limited budget, please let us know.
Will I be able to edit and update my new site myself?
Yes, you can edit and update your WordPress site yourself! In fact, one of the reasons we develop on WordPress framework is because of how user-friendly and intuitive it is for our clients. Whether you want to make a simple change or add pages, you should be able to handle it yourself. Of course, if you ever run into any problems or need help with changes, our developers are standing by to help out.
Can you maintain our website for us?
Yes, we can maintain your website for you. We can keep it updated with fresh content and make sure all the plugins and software are up to date. We will also monitor the site for any security issues and take care of any problems that arise. Contact us today to learn more about our website maintenance services.
How much input is involved in the website design process?
The level of client input in the website design process can vary greatly based on the scope and size of the project. For simple websites, it may take the designer only a few hours to complete the entire process with minimal client involvement. However, for more complex projects, the designer may need several days or weeks and more extensive input from the client to ensure the end result meets their specific needs and preferences. The extent of client involvement is ultimately up to the client themselves, some may choose to have a hands-on approach, while others may prefer to allow the designer to lead the process with minimal input.
Hear what our clients have to say
Testimonials
& Reviews